An Immersive Courtroom Drama by Margaret O'Donnell 
Immigration courtrooms hidden away in detention centers process the cases of hundreds of thousands of immigrants every year in the United States. Immigration judges decide the fate of detainees, eighty-four percent of whom don't have lawyers to represent them or explain the process to them. The public is definitely not welcome to observe. Outcomes vary wildly depending on the judge assigned to the case and the most recent Administration-mandated interpretations of the law. The Bill of Rights, which applies to all in the country regardless of immigration status, lies in tatters.
The Detention Lottery provides a first-hand look inside one such courtroom, as eight audience members are detained upon entry, assigned identities as immigrants, and defend themselves against deportation as best they can in court, without preparation. The entire space then becomes a courtroom, with a cell block at the side.  The audience are now courtroom observers.
An immigration judge calls the first case, the government attorney prepares for the prosecution, and a private attorney attempts to counsel the less than fifty percent of the detainees who can afford an attorney.  When the hearing begins, ready or not, detainees go to court, present their cases, and hear the judge's decision. The real-time experience is followed by a question and comment period with participation by experienced immigration attorneys.
All the materials needed for the production are included with the script:  signs to indicate locations, detainee profiles, sample programs,  and information about immigration enforcement. The set consists of four tables, chairs for the actors and detainees, and chairs for the audience.
The play is intended to open up the covert, capricious, and byzantine immigration enforcement system to public scrutiny.
"… the vital thing [the] play does is bring into sharp contrast the humanity of refugees and the brutality and injustice of our asylum process."
– John Webber, Seattle
Host your own Detention Lottery
For those interested in a production of The Detention Lottery by the Seattle-based troupe of attorney-actors, please complete this form.  We will shortly contact you!
We also welcome you to download the materials for The Detention Lottery and stage your own production. If you'd like more information, please contact us at (206) 774-8758, or by email to info@globallawadvocates.com.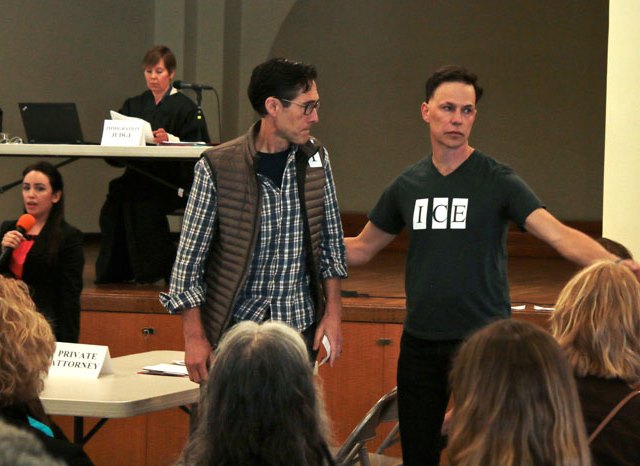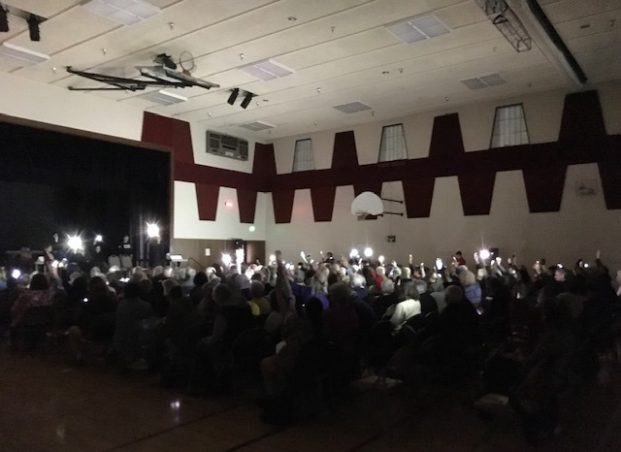 The Detention Lottery in the Media

The Detention Lottery by Margaret O'Donnell is licensed under a Creative Commons Attribution-NonCommercial-NoDerivatives 4.0 International License.