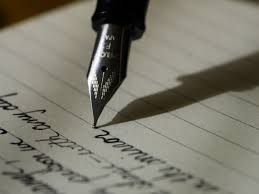 Is there an obligation to love others?  Does it apply only to those who call themselves religious?  Or is it an essential mandate that is the basis for human society?  Sydney Maltese, one of the laypeople who writes and speaks to the community of Saint Mary's Catholic Church in Seattle, reflects on this question, particularly as our nation interacts with the immigrants among us and those seeking asylum.  She is a former Jesuit Volunteer and sings in the choir at Saint Mary's.  By day, she is a legal advocate at Northwest Immigrants' Rights Project and in the evenings, she is involved in local theatre.
From Sydney Maltese, Lay Ministry at Saint Mary Church-Seattle
There is so little in sacred texts that is straightforward. How lucky am I then that today I get to reflect on perhaps the most succinct statement of meaning put forward by Jesus – you shall love God with all your strength, and you shall love your neighbor as you love yourself. I've always felt Jesus cheats a little here by squeezing two imperatives into one "greatest commandment/first of all commandments." But if we understand God to be God within us (and indeed She is), then we can understand the interconnectedness of these two constructions. If God is in us, and we love God with all our strength, then we love ourselves with all strength, and if we love our neighbors as ourselves, we love them with all strength, too.
To love with all our strength. I don't think I have anything new to say about this, but I do think strength is kind of a funny qualifier to apply to love – we don't speak often of strong love in the English language, though strength in other regards has plenty of value in our patriarchal society. I have only my own experience to draw from when it comes to what Jesus may have meant by this. To love with all our strength. When do we really equate strength with love? I thought about this for a while. And then I thought about the one place in creation I had most frequently seen strength and love meet. In mothers. In motherhood, more than anywhere else, do I understand that love is an active verb, it is a rigorous exercise, it requires strength and fortitude emotional and physical and psychological, maybe more than any other activity. Mothers teach us that love is not complacent. Love is not inaction.
In my work I have had the great privilege of observing the strength and fortitude of motherly love firsthand. Last summer I was part of a team responding to the humanitarian crisis devised by our government when they forcibly separated asylum-seeking parents from their children and transferred parents to prisons across the country – including over 50 parents sent from facilities in Texas to a federal prison in SeaTac and to the immigration prison in Tacoma. Their children were then scattered across the country, in foster systems and group homes as far away as Florida and New York. For weeks, these parents were transferred from prison to prison, without being told where their children were. Perhaps it is under duress that the physical strength of love – of a mother's love in particular – is most visible. I spoke over the phone and later in person with a mother whose son was being held in New York, in a foster home, where she was not allowed to contact him. I don't really have words for my conversations with her, except to say the force, the strength of her love for her child was tangible, palpable, frantic, and fearsome to behold.
It was this same fearsome strength of motherly love which brought forward countless volunteers, many of them women, willing to put their lives and their bodies and their time on the line because they knew what these separated mothers were experiencing – many of these volunteers were mothers themselves. They understood personally the strength of a mother's love, the deep and earth-shaking grief caused when this universal bond is tampered with. I watched as a lawyer, a mother herself, went into the federal detention center and fought relentlessly until she got the separated mother I spoke to on the phone released and her son returned to her. I also stood in awe as a mother from Edmonds, Julia, felt compelled by the strength of her love to take action during this crisis. When she realized there were asylum seekers as young as 18 years old in the federal prison in SeaTac, with no family and no connections in the US, and were therefore unlikely to be granted bond, she put her own name down as sponsor to ask an immigration judge for one 18-year-old girl's release – we'll call her Juana, for the sake of this story. Julia made a room in her home for the young girl Juana, prepared for her enrollment in a high school, had ready clothing and other necessities, raised the money to pay for Juana's bond. Julia was ready to adopt this young woman into her heart – because the strength of a mother's love is transcendent in this way. Devastatingly, the immigration judge denied Juana bond, and she remains imprisoned in Tacoma today. Juana has been in prison for almost six months now, spending half her 18th year behind bars for no criminal offense. Juana told Julia that she can no longer stand to be locked up and is willing to give up her asylum claim and return to a dangerous and abusive situation in Honduras if it means she can get out of prison. Juana is one of many in a similar situation I've spoken to. The heartbreak of both women is tangible when I speak with them. But Julia loves anyway, even more in the face of devastation, and she continues to visit Juana. I think hers is a love like Mary's at the foot of the cross. How much strength this must require. This surely is love with all her strength.
Jesus says this active love is worth more than all the burnt offerings and sacrifices. The active verb love is worth more than any gesture, any ritual meant to bear meaning. It is the action itself Jesus is interested in, not the gestures which represent the action. It is one thing to say you love the poor or the marginalized or the oppressed. It is another thing entirely to act on this love. How does love in action look, in our country today? To me, it looks like the love of a mother, fighting relentlessly for a lost child. When we do this, Jesus says, when we live this radical and active love for God, for ourselves, and for our neighbors, we are not far from the kingdom of God.
---
Reflexión Laica por Sydney Maltese
¿Existe la obligación de amar a los demás? ¿Se aplica solo a quienes se llaman a sí mismos religiosos? ¿O es un mandato esencial que es la base de la sociedad humana? Sydney Maltese, uno de los laicos que escribe y habla a la comunidad de la Iglesia Católica de Santa María en Seattle, reflexiona sobre esta pregunta, especialmente cuando nuestra nación interactúa con los inmigrantes que están entre nosotros y los que buscan asilo. Ella una ex Voluntaria Jesuita y canta en el coro de Saint Mary's. Durante el día, es una abogada legal del Proyecto de Derechos de los Inmigrantes del Noroeste y, por las noches, ella participa en el teatro local.
Por Sydney Maltese, Ministerio Laico en la Iglesia Santa María en Seattle
Hay tan poco en los textos sagrados que sea sencillo. Cuanta suerte tengo entonces de que hoy pueda reflexionar sobre la declaración más concisa de Jesús – amaras a Dios con todas tus fuerzas y amaras a tu prójimo como a ti mismo. Siempre he sentido que Jesús juega un poquito aquí al juntar dos imperativos en uno de los "más grandes mandamiento/el primero de todos los mandamientos". Pero si entendemos que Dios es Dios dentro de nosotros (y de hecho lo es), entonces podremos entender la interconexión de estas dos explicaciones. Si Dios está en nosotros y nosotros amamos a Dios con todas nuestras fuerzas, entonces nos amamos a nosotros mismos con todas nuestras fuerzas  y si amamos a nuestro prójimo como a nosotros mismos, también los amamos con todas nuestras fuerzas.
Amar con todas nuestras fuerzas. No creo que tenga nada nuevo que decir acerca de esto, pero si creo que la fuerza es un calificativo gracioso para aplicar al amor – no hablamos a menudo de un amor fuerte en el idioma Ingles, aunque la fuerza en otros aspectos tiene gran valor en nuestra sociedad patriarcal. Solo tengo mi propia experiencia cuando se refiere a lo que Jesús quiso decir con esto. Amar con todas nuestras fuerzas. Cuando realmente asociamos la fuerza con el amor? Pensé en esto por un tiempo. Y luego pensé en el lugar de la creación  en el que más frecuentemente había visto que la fuerza y el amor se juntan. En las madres. En la maternidad, más que en ningún otro lugar, entiendo que el amor es un verbo activo, es un ejercicio riguroso, requiere fuerza y fortaleza emocional, física y psicológica tal vez más que cualquier otra actividad. Las madres nos enseñan que el amor no es complaciente. El amor no es inactivo.
En mi trabajo he tenido el gran privilegio de observar de primera mano la fuerza y la fortaleza del amor maternal. El verano pasado fui parte de un equipo que respondió a la crisis humanitaria creada por nuestro gobierno cuando separaron  por la fuerza a los padres solicitantes de asilo de sus hijos y transfirieron a los padres a las cárceles de todo el país, incluidos más de 50 padres enviados de instalaciones en Texas una prisión federal en SeaTac y a la prisión de inmigración en Tacoma. Sus hijos fueron entonces dispersados por todo el país, en sistemas de acogida de familias y en hogares grupales tan lejanos como Florida y Nueva York. Durante semanas, estos padres fueron transferidos de prisión a prisión, sin que les informaran a donde estaban sus hijos, Tal vez sea bajo presión que la fuerza física del amor – en particular el amor de una madre – es más visible. Hablé por teléfono y luego en persona con una madre cuyo hijo estaba recluido en Nueva York, en un hogar de acogida de familias, donde a ella no se le permitía contactarlo. Realmente no tengo palabras para mis conversaciones con ella, excepto para decir que la fuerza, la fortaleza de su amor por su hijo fue tangible, palpable, frenética y temible a la vista.
Fue esta misma fuerza temible de amor maternal la cual atrajo innumerables voluntarios, muchos de ellos mujeres, dispuestas a arriesgar sus vidas y sus cuerpos y su tiempo porque sabían lo que estas madres separadas estaban experimentando – muchas de estas voluntarias eran madres. Ellas entendían personalmente la fuerza del amor de una madre, la profunda y conmovedora pena causada cuando este vínculo universal es manipulado. Vi como una abogada, una madre, entraba en el centro de detención federal y luchaba implacablemente hasta que liberaron a la madre con quien yo hablé por teléfono y su hijo regresó con ella. También me sorprendió que una madre de Edmonds, Julia, se sintiera obligada por la fuerza de su amor a actuar durante esta crisis. Cuando se dio cuenta de que habían solicitantes de asilo de tan solo 18 años en la prisión federal de SeaTac, sin familia ni conexiones en los Estados Unidos y por lo tanto era poco probable que se les concediera la fianza, ella dejó su propio nombre como patrocinadora para pedirle un permiso al juez de inmigración para la liberación de una niña de 18 años, la llamaremos Juana, por el bien de esta historia. Julia preparó una habitación en su casa para la joven Juana, hizo los preparativos para inscribirla en una escuela secundaria, tenía ropa lista y otras necesidades, reunió el dinero para pagar la fianza de Juana. Julia estaba lista para adoptar a esta joven en su corazón, porque la fuerza del amor de madre transciende de esta manera. De manera devastadora, el juez de inmigración negó a Juana una fianza y ella permanece encarcelada en Tacoma hoy. Juana ha estado en prisión por casi seis meses, pasando la mitad de sus 18 años tras las rejas por ninguna ofensa criminal. Juana le dijo a Julia ya que no puede soportar estar encerrada y que está dispuesta a abandonar su solicitud de asilo y regresar a una situación peligrosa y abusiva en Honduras si eso significa que pueda salir de la cárcel. Juana es una de las muchas en  una situación similar con las que he hablado . Cuando hablo con ellas, la angustia de ambas mujeres es tangible. Pero Julia ama de todos modos, aun mas ante la devastación y ella continua visitando a Juana. Creo que es un amor como el de María al pie de la cruz. Cuanta fuerza esto debe de requerir. Ciertamente es amar con todas sus fuerzas.
Jesús dice que este amor activo vale más que todos los holocaustos y sacrificios. El verbo activo amar  vale más que cualquier gesto, cualquier ritual destinado a darle significado. Es la acción misma en la que Jesús está interesado, no los gestos que representan la acción.  Una cosa es decir que amas a los pobres o a los marginados o a los oprimidos. Es totalmente otra cosa actuar en este amor. Como la acción de amar se ve en nuestro país? Para mí, se parece al amor de una madre, luchando sin descanso por un hijo perdido. Cuando hacemos esto, Jesús dice,  cuando vivimos este amor radical y activo por Dios, por nosotros mismos y por nuestros vecinos, no estamos lejos del reino de Dios.