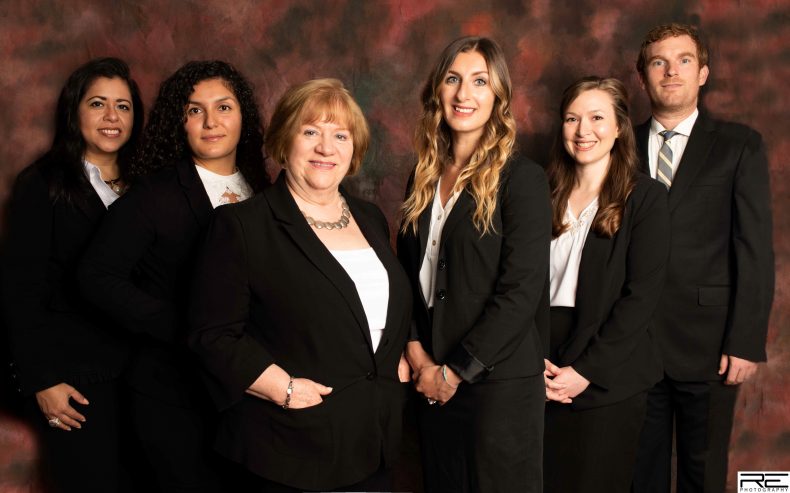 We at Global Law Advocates are delighted to announce that attorney Inna Scott has joined our firm as principal attorney. She was personally selected by Margaret O'Donnell to carry on the high-quality representation that our clients expect from our firm and to continue our mission to provide effective, competent, and compassionate immigration legal services to our nation's immigrants. Margaret will now work as counsel to the firm and will remain involved in our current clients' cases as needed.
Inna completed her undergraduate degree at the University of Washington and graduated from the Willamette University College of Law in 2013. Since 2013, Inna has been practicing exclusively in immigration law, focusing on family-based petitions both in the United States and at the U.S. Consulates abroad, applications for victims of crime, and representing individuals in the immigration courts. Inna says:
As an immigrant myself, I am passionate about assisting people to create a better life for themselves and their families here in the United States. I am looking forward to meeting you and helping you to achieve the best possible outcome in your case.
With Inna leading the team, Global Law Advocates has already begun accepting new case types, including asylum and cases before the immigration court. Inna also answers questions and talks about important immigration news every Thursday morning from 8:10am to 8:55am with Horacio Ahumada on Radio Luz, 1680 AM.
We are excited to welcome Inna to our firm!
---
Many of you have heard the news about the proposed "public charge" rule that may affect immigration cases in the future. This rule has not taken affect yet, but we think it's important to understand the facts. The Seattle Office of Immigrant and Refugee Affairs published a list of Frequently Asked Questions to help clarify some of the most common inquiries about the proposed rule. If you have specific questions about your case, please call our office for a consultation.
---
Dandole la bienvenida a Inna Scott + Preguntas sobre la carga pública
Nosotros en Global Law Advocates estamos complacidos en anunciar que la abogada Inna Scott se ha unido a nuestro bufete como abogada principal. Ella fue seleccionada personalmente por Margaret O'Donnell para continuar con la representación de alta calidad que nuestros clientes esperan de nuestro bufete y continuar con nuestra misión de proporcionar servicios legales de inmigración efectivos, competentes y comprensivo a los inmigrantes de nuestra nación. Margaret ahora trabajará como asesor legal del bufete y seguirá involucrada en los casos de nuestros clientes actuales según sea necesario.
La abogada Scott completó su licenciatura en la Universidad de Washington y se graduó de la Facultad de Derecho de la Universidad de Willamette en 2013. Desde el 2013, Inna ha estado ejerciendo exclusivamente en leyes de inmigración, enfocándose en peticiones familiares tanto dentro de los Estados Unidos como en los Consulados de los Estados Unidos en el extranjero, solicitudes para víctimas de delitos y representación de individuos en los tribunales de inmigración. Inna dice:
Como inmigrante, me apasiona ayudar a las personas a crear una mejor vida para ellos y sus familias aquí en los Estados Unidos. Será un placer conocerlo y ayudarlo a lograr el mejor resultado posible en su caso.
Con Inna liderando el equipo, Global Law Advocates ya ha comenzado a aceptar nuevos tipos de casos, incluyendo asilo y casos ante el tribunal de inmigración. Inna también responde preguntas y habla sobre noticias importantes de inmigración todos los jueves por la mañana de 8:10 am a 8:55 am con Horacio Ahumada en Radio Luz, 1680 AM.
¡Estamos emocionados de darle la bienvenida a Inna a nuestra bufete!
---
Muchos de ustedes han escuchado las noticias sobre la regla propuesta de "carga publica" que puede afectar los casos de inmigración en el futuro. Esta regla aun no ha sido puesta en efecto, pero creemos que es importante comprender los factores. La Oficina de Asuntos de Inmigrantes y Refugiados de Seattle publicó una lista de preguntas frecuentes para ayudar a aclarar algunas de las preguntas mas comunes sobre la regla propuesta. Si tiene preguntas especificas sobre su caso, llame a nuestra oficina para una consulta.