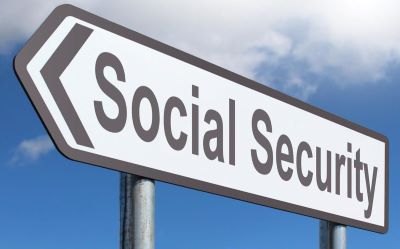 I just got a valid Social Security Number (SSN). What's next?
Last month, we showed you how to inform the IRS about your new SSN. Once you have completed that first step, there are two things left to do: 1) Notify your creditors (credit card companies and loan providers), and 2) notify the three credit bureaus.
1) Notify your creditors. Contact the banks or financial institutions where you have your accounts and ask them to replace the ITIN information on your account with your new SSN. Usually, you can do this by visiting the local branch of your bank or call your bank's customer service number. Your bank or financial institution may ask you to follow their instructions to make this update.
2) Notify the three credit bureaus. Write and mail a separate letter to each of the three credit bureaus—Equifax, Experian, and TransUnion. Click here for a sample letter that you can use, and note that you will need to attach copies of your ITIN, your SSN, and a document showing your name and current address, such as a driver's license, state ID, or a recent bill. Be sure to send your letters by certified mail so you can track them, and keep copies of your letters for your records.
You should receive confirmation of this update from all three credit bureaus in two to four weeks. If you have any issues, contact the credit bureau directly.
Important note: these tips apply ONLY to previous ITINs, not to false SSNs.
Immigration in the Arts
Before the Border: The Caravan Series, A Work in Progress from the Migration Project. David W. Lynch, a Washington resident and documentary photographer, has traveled three times to Mexico since late 2018 to photograph "The Caravans" —thousands of people from Central America who have walked away from their homes, some desperately seeking asylum and safety in the U.S., others searching for economic opportunity.
Lynch's photographs, arresting and breathtaking in their utter humanity, reject the idea that there is a monolithic story about "The Caravans," or the issue of migration as a single subject. Lynch has created a powerful body of work that offers a glimpse into the migrants' individual stories as humans.
The project is far from complete. Lynch aims to return for a fourth time to the U.S.-Mexico border to document those touched by migration on both sides. Lynch seeks to capture, "the faces of hard-working people in government agencies, who for the most part are doing their best in difficult circumstances, sometimes under withering public criticism, and staff members at non-profits … And of course…the faces of the asylum seekers who will successfully navigate the system, and of those who will be classed as economic migrants, and be turned away."
Click here to view Mr. Lynch's photos, or check out his new book here.

---
Acabo de obtener un número de seguro social (SSN) válido. Qué sigue?
El mes pasado, les mostramos como informarle al IRS sobre su nuevo Número de Seguro Social (SSN). Una vez haya completado ese primer paso, hay dos cosas mas por hacer: 1) Notificar a sus acreedores (compañías de tarjetas de crédito y proveedores de préstamos) y 2) notificarles a las tres agencias de crédito.
1) Notificarle a sus acreedores. Contacte a los bancos o instituciones financieras donde tiene sus cuentas y pídales que reemplacen la información de ITIN en su cuenta con su nuevo número de seguro social. Usualmente, usted puede hacer esto visitando la sucursal local de su banco o llamando al número de servicio al cliente de su banco. Su banco o institución financiera puede solicitarle que siga sus instrucciones para realizar esta actualización.
2) Notificarle a las tres agencias de crédito. Escriba y envíe por correo una carta a cada una de estas tres agencias de crédito—Equifax, Experian y TransUnion. Haga clic aquí para obtener una muestra de una carta que usted puede utilizar y tenga en cuenta que usted debe adjuntar copias de su ITIN, su número del seguro social y un documento que muestre su nombre y su dirección actual, como una licencia de conducir, una identificación estatal o una factura reciente. Asegúrese de enviar sus cartas por correo certificado para que así pueda rastrearlas y deje copias de sus cartas para su archivo.
Usted debe recibir la confirmación de esta actualización de las tres agencias de crédito en dos o cuatro semanas. Si tiene algún problema, contacte a la agencia de crédito directamente.
Nota importante: Estas sugerencias aplican UNICAMENTE a ITINs anteriores, no a los números de seguro social falsos.
Inmigración en las Artes
Antes de la frontera: La serie La Caravana, Un Trabajo en Progreso del Proyecto de Migración. David W. Lynch, residente de Washington y fotógrafo de documentales, ha viajado tres veces a México desde finales del 2018 para fotografiar "Las Caravanas" – miles de personas de Centroamérica quienes han caminado lejos de sus hogares, algunos buscando desesperadamente asilo y seguridad en los Estados Unidos, otros en busca de oportunidades económicas.
Las fotografías de Lynch, capturando e impresionado en su humanidad absoluta, rechazan la idea de que hay una historia monolítica sobre "Las Caravanas" o el tema de la migración como un solo tema. Lynch ha creado una poderosa obra que ofrece un vistazo a las historias individuales de los migrantes como seres humanos.
El proyecto está lejos de ser completado. Lynch pretende regresar por una cuarta vez a la frontera de Estados Unidos y México para documentar a aquellos afectados por la migración en ambos lados. Lynch busca captar, "los rostros de personas muy trabajadoras en las agencias de gobierno, quienes en su mayor parte hacen lo mejor que pueden en circunstancias difíciles, algunas veces con severas críticas públicas, y miembros del personal en organizaciones sin fines de lucro…Y por supuesto…las caras de los que buscan asilo quienes navegaran exitosamente en el sistema y de aquellos que serán clasificados como migrantes económicos y serán rechazados."
Haga clic aquí para ver las fotos del Sr. Lynch o vea su nuevo libro aquí.