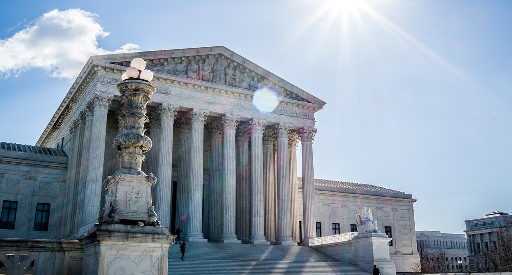 On June 21, 2018, the U.S. Supreme Court made a decision (Pereira v. Sessions) that may have major implications for those currently or previously in immigration court proceedings.
When non-US citizens are first placed in immigration proceedings, they receive a document called a "Notice to Appear" (NTA), which instructs them to appear before an immigration judge on a certain date. Many such NTAs often do not include the date or time of the hearing. In an 8-1 decision, the Court decided that NTAs without date and time information were invalid.
Because of this ruling, non-citizens who have received NTAs without time and date information may now have the opportunity to reopen their removal orders, in order to either apply for relief from removal or terminate the removal order, or to dismiss illegal reentry charges.
If you have received a Notice to Appear that lacks date and time information, this ruling may affect your immigration options. Please call us for a consultation at 206-774-8758.
---
Fallo del Tribunal Supremo podría ayudar a reabrir ciertas órdenes de deportación previas
El 21 de junio de 2018, el Tribunal Supremo de EE. UU. tomó una decisión (Pereira v. Sessions) que puede tener implicaciones importantes para aquellos que están actualmente o anteriormente en procedimientos judiciales de inmigración.
Cuando los no-ciudadanos son colocados por primera vez en procedimientos de deportación, reciben un documento llamado "Notice to Appear" (NTA), que les ordena comparecer ante un juez de inmigración en una fecha determinada. Muchas de estas NTA a menudo no incluyen la fecha u hora de la audiencia. En una decisión 8-1, el Tribunal decidió que las NTAs sin información de fecha y hora no eran válidas.
Debido a esta decisión, los no ciudadanos que han recibido NTAs sin información de fecha y hora ahora pueden tener la oportunidad de reabrir sus órdenes de deportación, para poder solicitar alivio de la deportación o terminar el orden de deportación, o para desestimar los cargos de ingreso ilegal.
Si usted recibió una "Notice to Appear" que carece de información de fecha y hora, esta decisión puede afectar sus opciones de inmigración. Llámenos para una consulta al 206-774-8758.