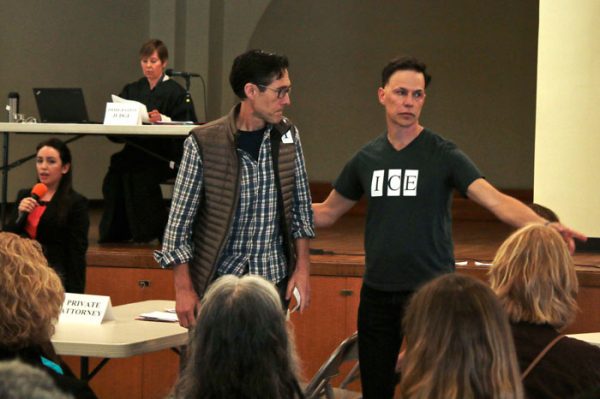 Photo by Jesús Hidalgo of the Madison Park Times
The June 8th performance of The Detention Lottery was a huge success! Thank you to everyone who made this event possible, and to all those who attended. If you missed the production, you can read about it here, in this article by Madison Park Times reporter Jesús Hidalgo.
---
¡La presentación de The Detention Lottery el 8 de junio fue un gran éxito! Gracias a todos los que hicieron posible este evento, y a todos los que asistieron. Si se perdió la producción, puede leer este artículo (en inglés) de Jesús Hidalgo, un periodista del Madison Park Times.