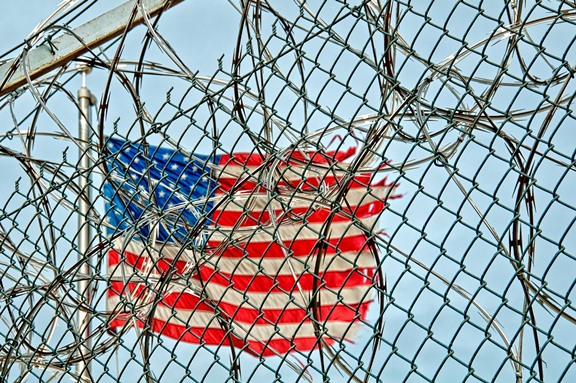 Margaret O'Donnell, Oksana Bilobran, Karin Tolgu, and Melissa Campos, immigration removal defense attorneys and members of the Washington chapter of the American Immigration Lawyers Association, invite you to participate in the pilot presentation of The Detention Lottery, an interactive community education/immersive theatre production, on Friday June 8th from 1-3 p.m. at Saint Mark's Cathedral, Bloedel Hall, 1245 10th Ave E, Seattle, WA 98102.
We are also inviting 30 other government, nonprofit, and church leaders who are involved in or responsible for policies and programs for immigrants in the Seattle area. We'd love your feedback on the pilot before we finalize it, and we think you'll have an intriguing time. During the performance, you (or your randomly selected, fictional family member) will be detained and have your merit for relief from deportation determined by an immigration judge.
We developed the script and will play the roles of attorneys, judges, ICE officers, and guards. We plan to provide the materials and script that comprise The Detention Lottery to organizations, churches, and government agencies for their use to promote greater understanding of our immigration enforcement system, as well as to empower participants to stand up for immigrant protections and rights. We will also provide volunteer removal defense attorneys to play the roles of judge and attorneys, and to conduct talk-backs after the production.
The Detention Lottery provides an in-depth look, as ICE officers detain participants, of how detention center courtrooms operate. After the court proceedings on June 8th, we will conduct a talk-back to answer questions about how the detention process works, and we will solicit your feedback on the pilot and your suggestions about how to get this project out into the world.
We hope you will join us. RSVP by May 24th. We would like to have a count of who is coming so we can plan for courtroom and detention center set up, and have sufficient attorney role players on hand. For more information contact Margaret O'Donnell modonnell@globallawadvocates.com. Her phone number is 206-774-8758.
Thank you!
Oksana Bilobran, Karin Tolgu, Melissa Campos, and Margaret O'Donnell, Immigration Attorneys