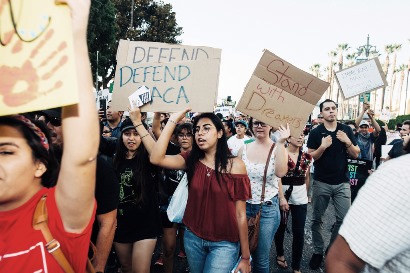 DACA Alert: Federal Court Rules to Partially Keep DACA
On January 9, 2018, a district court in California issued an order instructing the Department of Homeland Security (DHS) to partially maintain the DACA program, which was rescinded on September 5, 2017. The Trump Administration has vowed to defend the rescission while seeking a more permanent solution through Congress.
Who does this affect? Read more here.
---
Alerta sobre DACA: Fallo del tribunal federal para mantener parcialmente el programa de DACA
El 9 de enero de 2018, un tribunal de distrito en California emitió una orden que instruye al Departamento de Seguridad Nacional (DHS) mantener parcialmente el programa DACA, que fue rescindido el 5 de septiembre de 2017. La Administración Trump ha prometido defender la rescisión mientras buscs una solución más permanente a través del Congreso.
¿A quién le afecta esto? Leer más aquí.