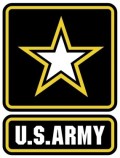 Elena grew up in Mexico. In her early twenties, she was in an abusive relationship, and eventually decided that her best option to escape was to come to the U.S. She entered without documents. Elena worked for a number of years and met Jesse, who had just finished a second tour of duty with the army in Iraq. The couple dated for several years and then got married.
Does Elena have any options to gain legal status? Read more here…
Elena creció en México. En sus veinte años, ella estaba en una relación abusiva y finalmente decidió que su mejor opción para escapar era venir a los EE.UU. Ella entró sin documentos. Elena trabajó durante varios años y conoció a Jesse, quien acababa de terminar un segundo período de servicio con el ejército en Irak. Ellos salieron durante varios años y luego se casaron.
¿Elena tiene alguna opción para obtener un estatus legal? Leer más aquí…